Motorized Shades & Rocky Mountain Views
This Aspen home was remodeled to let the outside in. Big windows framed with bold trim draw the eye up and out over a beautiful garden and the Rocky Mountains beyond. J Geiger's D Series Shading System blends seamlessly with the home's interior, allowing the view to takes center stage. Black Delrin brackets are virtually invisible against the black window molding. And with no bulky fasteners or visible screws, the sleek shade tube can remain completely exposed, eliminating the need for valences or fascia.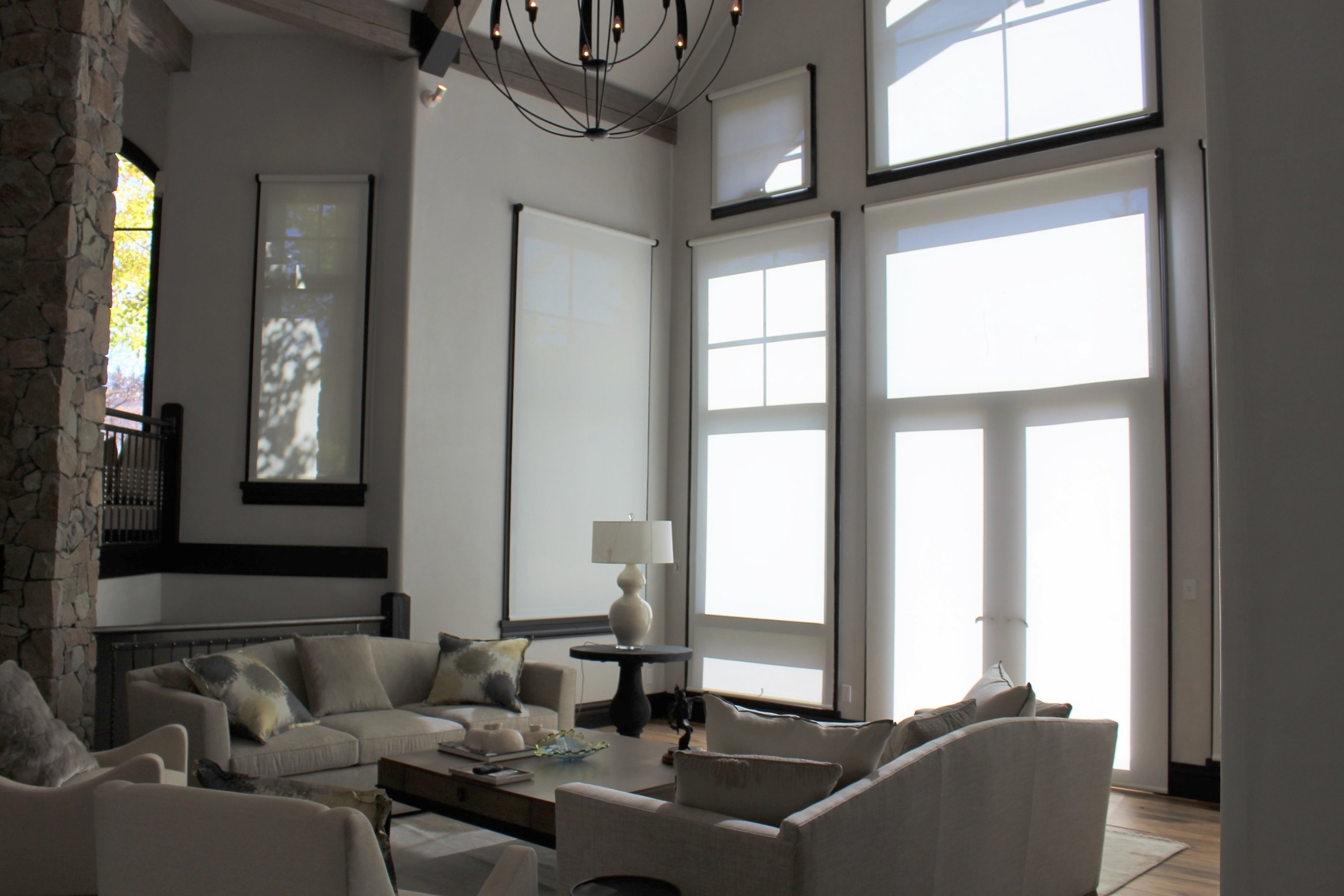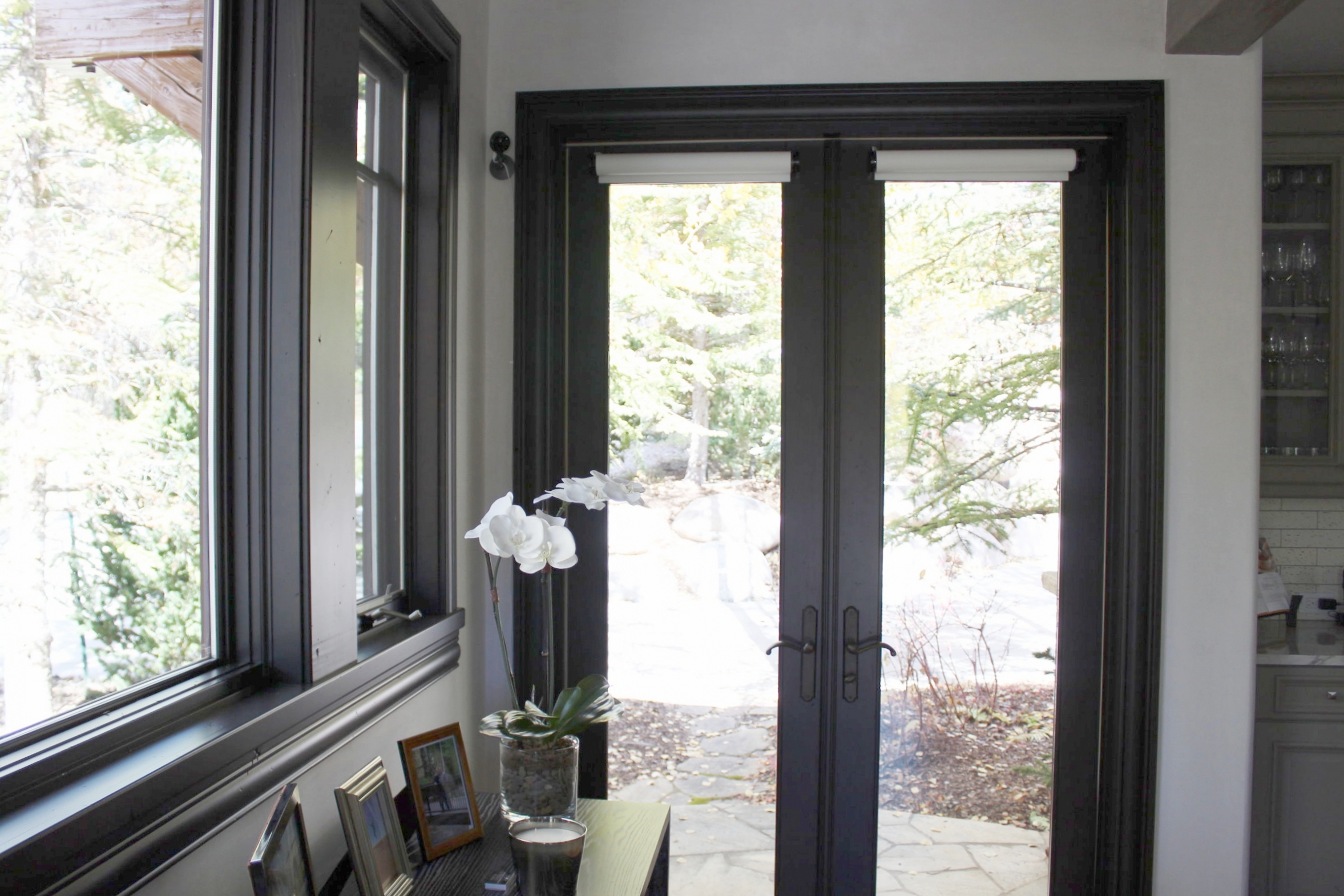 This shading system was installed post-remodel to replace a poor performing system. Since the home was newly painted and fully decorated prior to installation, new wiring was not an option, and the homeowner opted for battery powered window shades. J Geiger battery motors are rechargeable and can last over a year on a single charge. Better still, batteries remain in the shade tube while charging so there is no need to remove them from the system. Best of all, the homeowner can reveal this spectacular view time and time again with the touch of a button.
Learn more about D Series