Idyllic Hamptons Home
Unrivaled rural opulence, convenient beach access, and close proximity to the City—a home in the Hamptons is the destination that never goes out of fashion. On a quest to deliver impeccably timeless interiors that are in keeping with the area's timeless style (and, of course, fully outfitted with cutting edge features), Breskin Development invited us to spec shades for some of their new constructions (like the stunning home pictured here).
Nestled into the idyllic neighborhood of Water Mill, this 8 bedroom Breskin-built home overlooks a vast and luxuriously maintained lawn. Truly, there's not a bad view in the house, but the home's pièce de résistance is a master suite and second floor balcony overlooking a pool, pool house, and the meadows beyond.
The R Series Shading System by J Geiger offers uncompromising privacy in the master bedroom, bathroom, and adjoining sitting area. Blackout fabric was used throughout the bedroom while translucent fabric offers filtered daylight (and complete privacy) in the bathroom. Sleek R Series hardware virtually disappears into window and door jambs, complementing other classic and contemporary fixtures found throughout the home.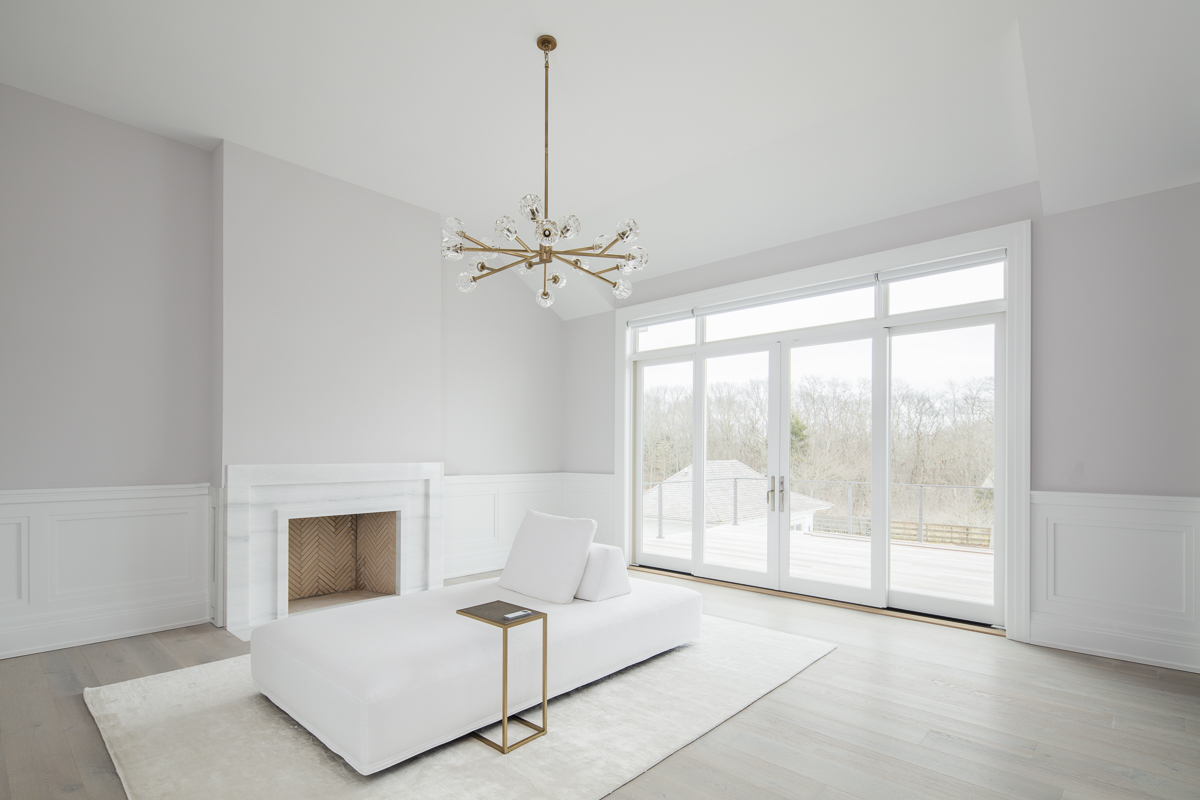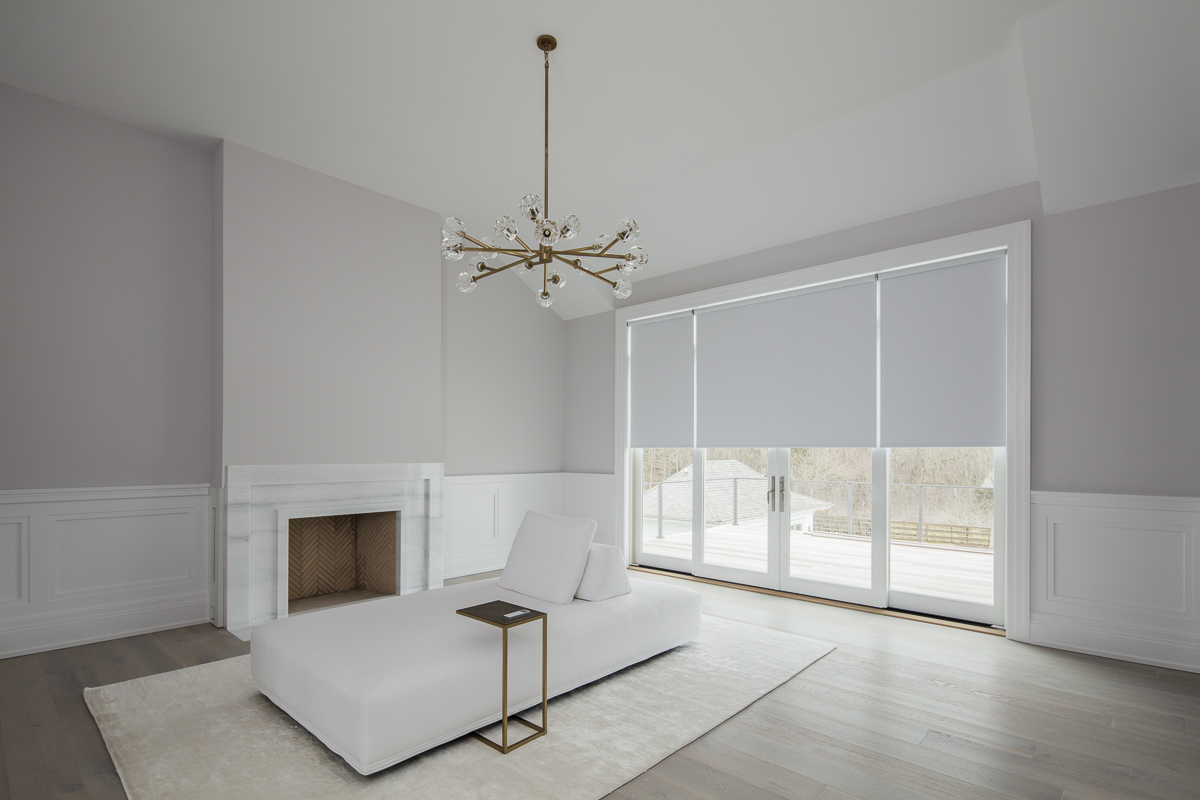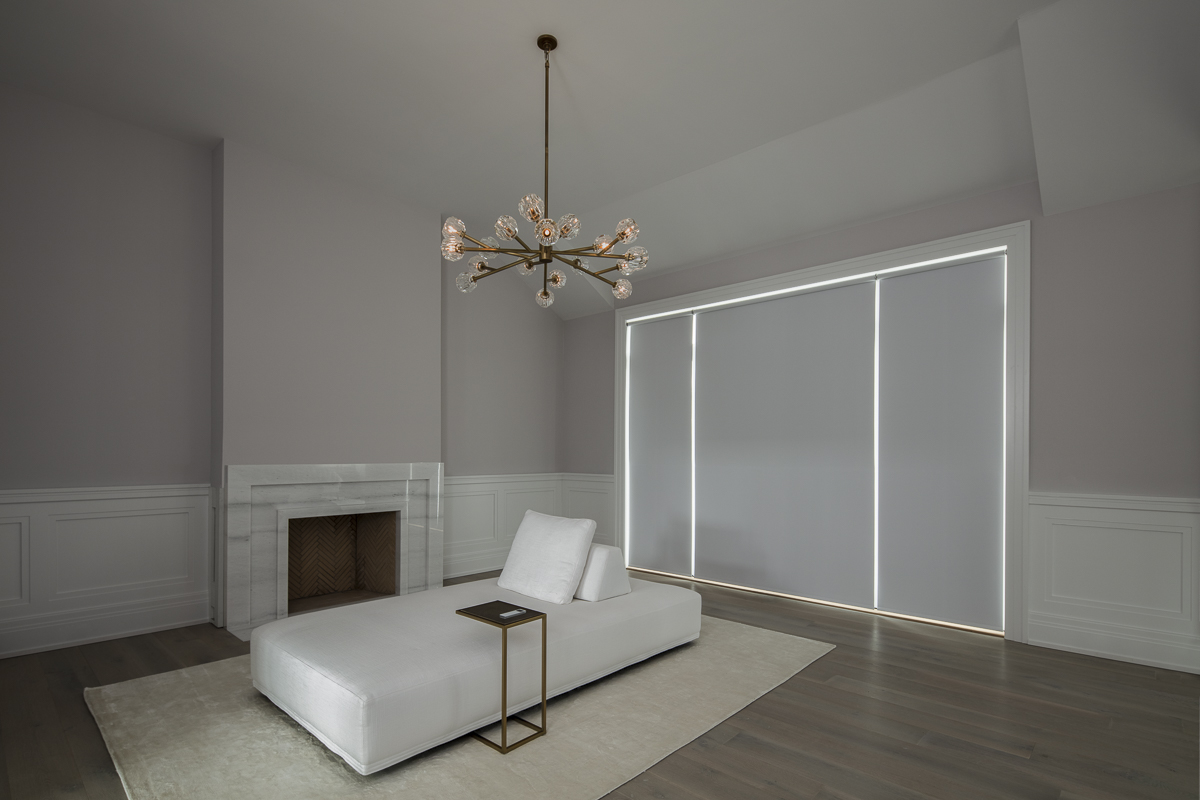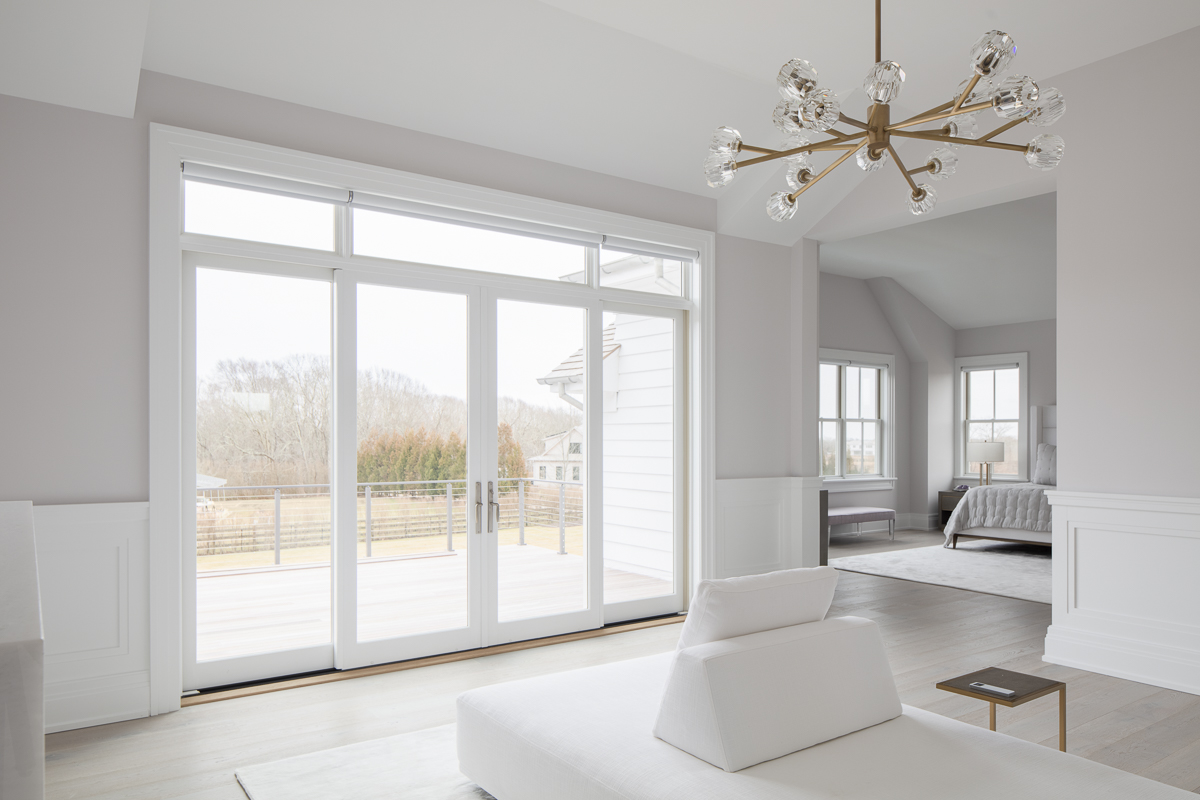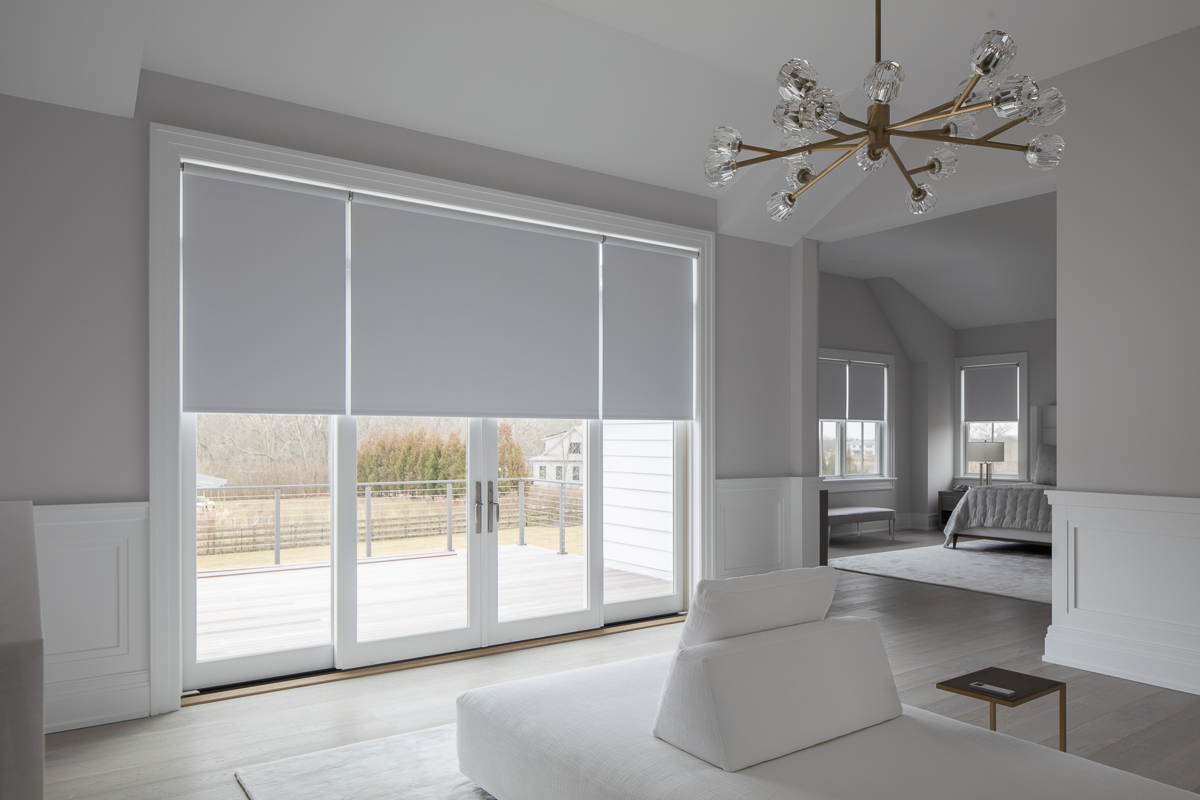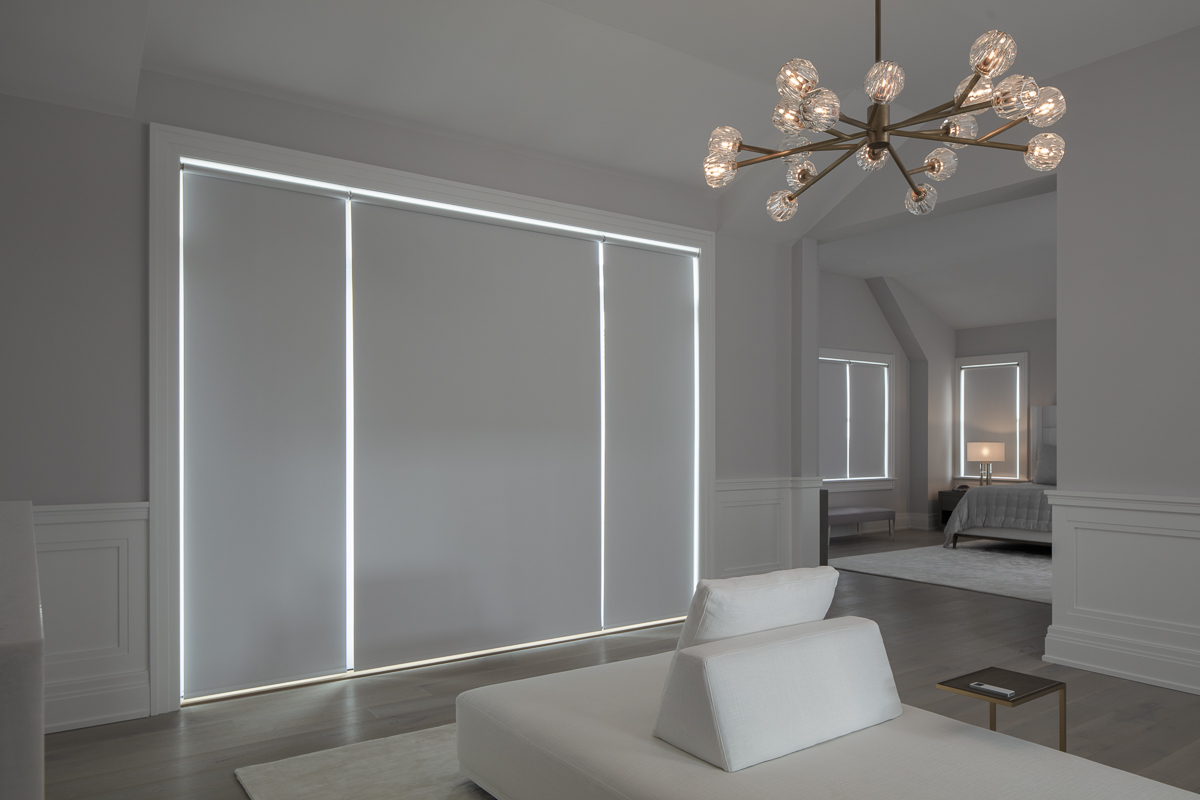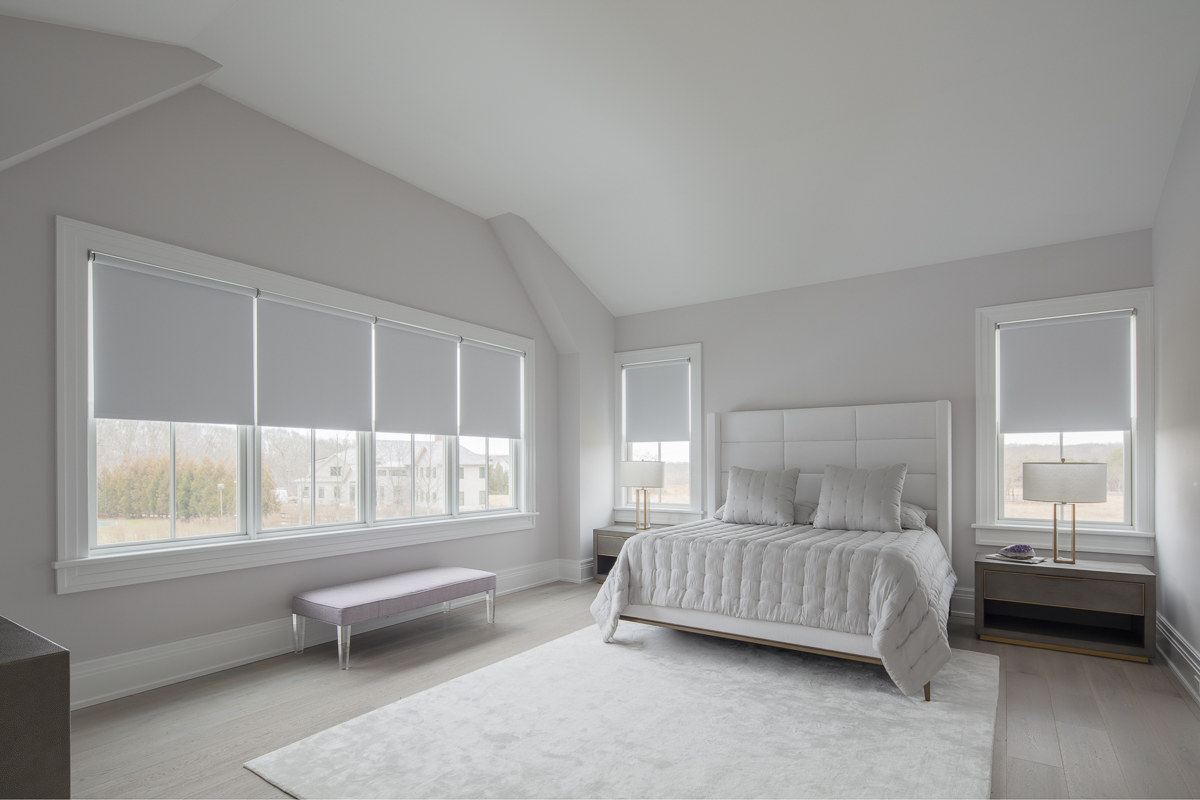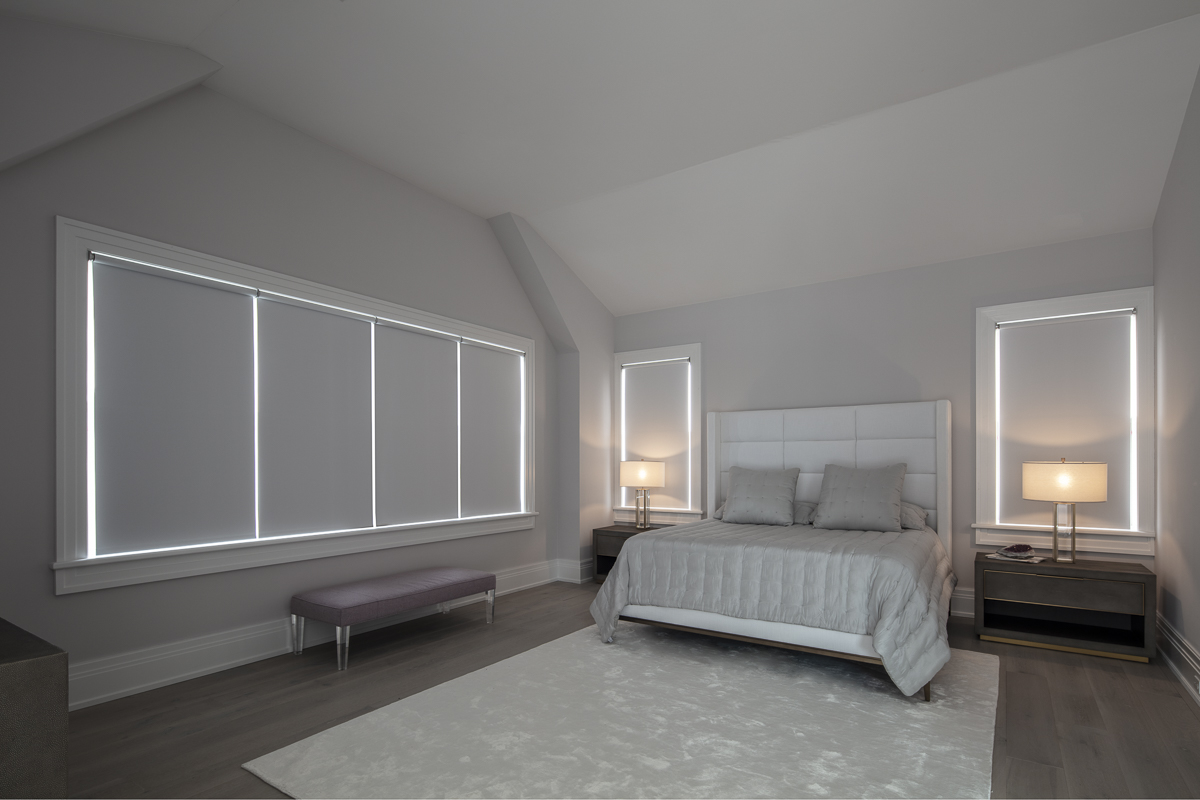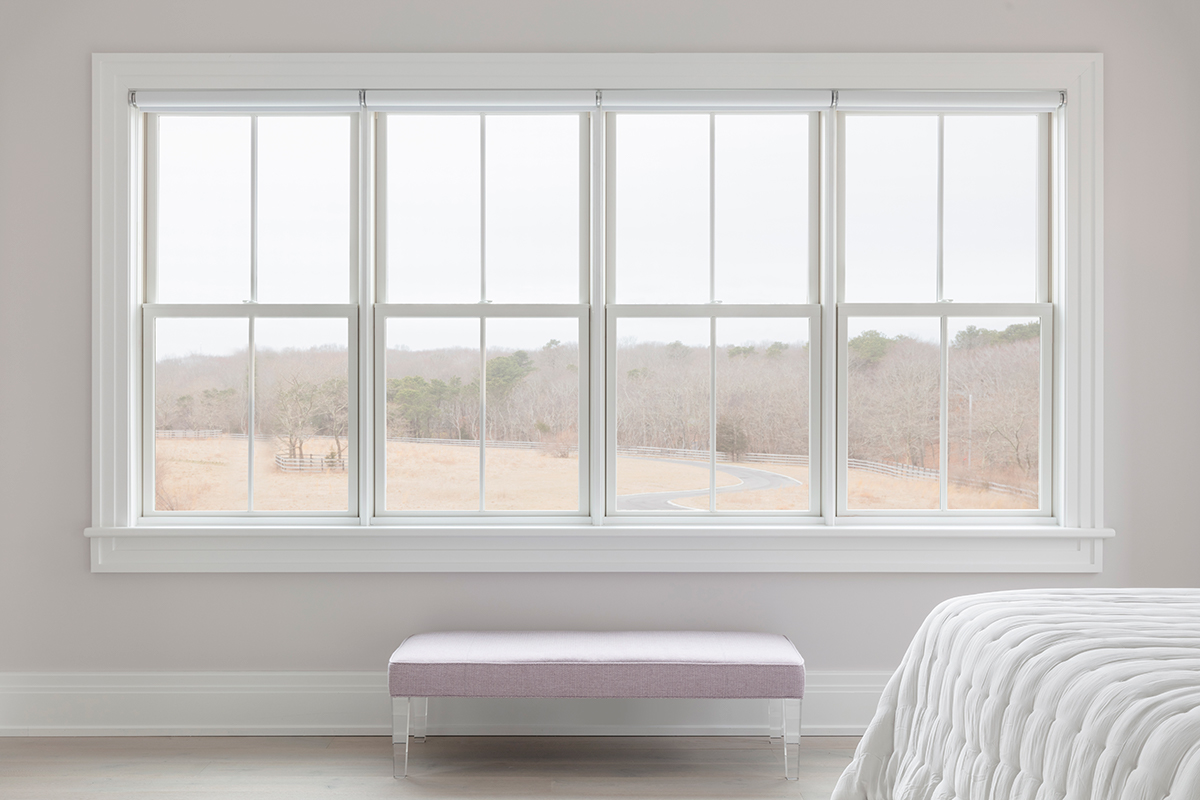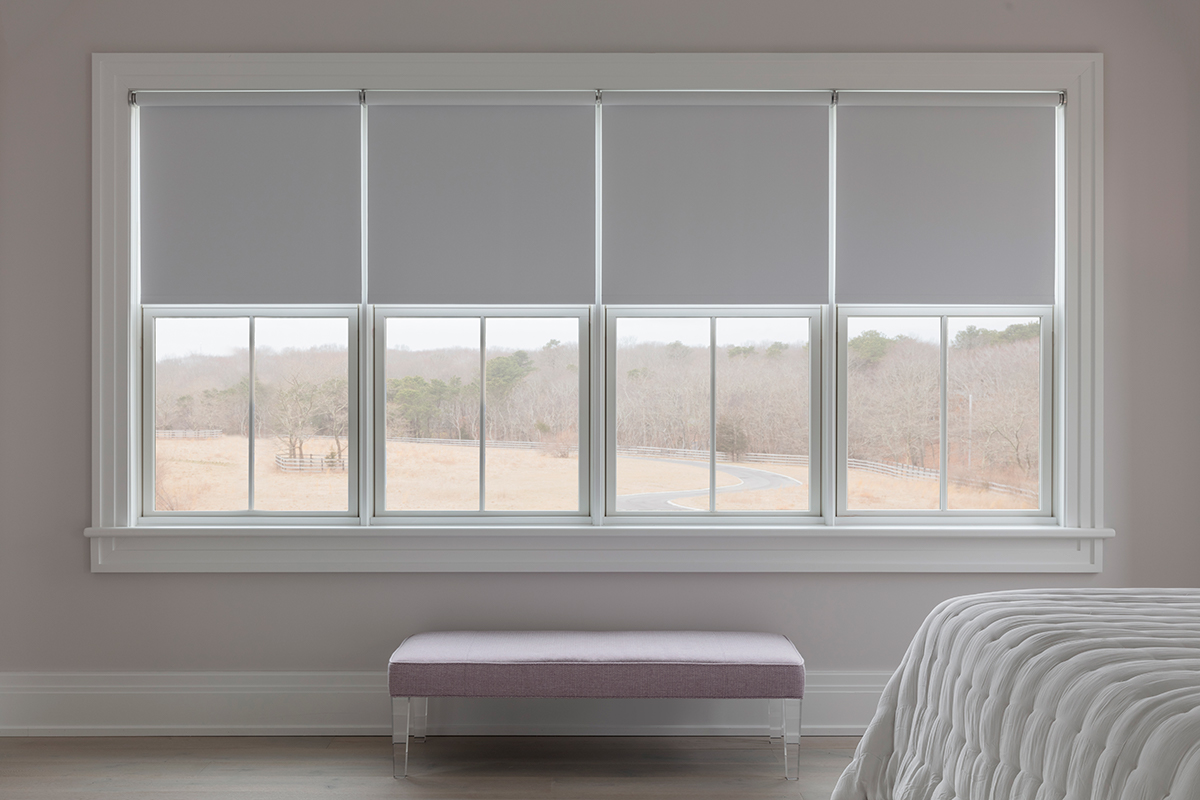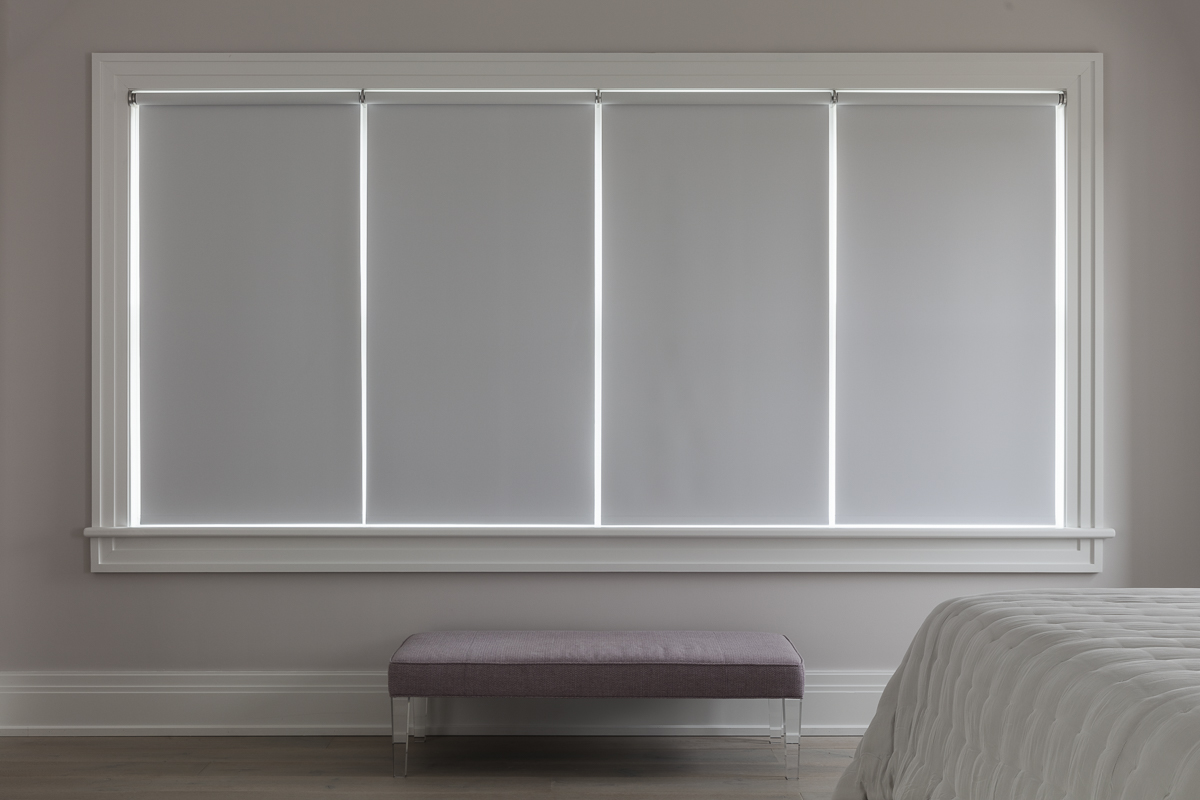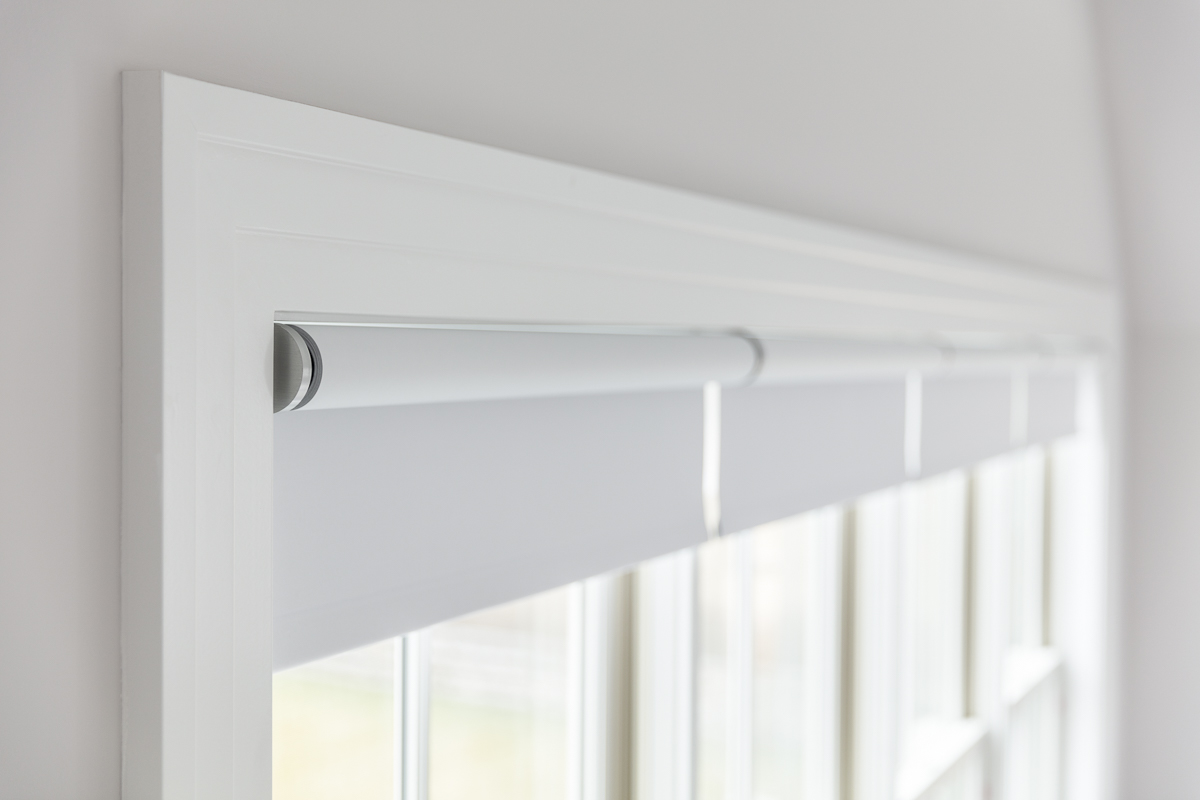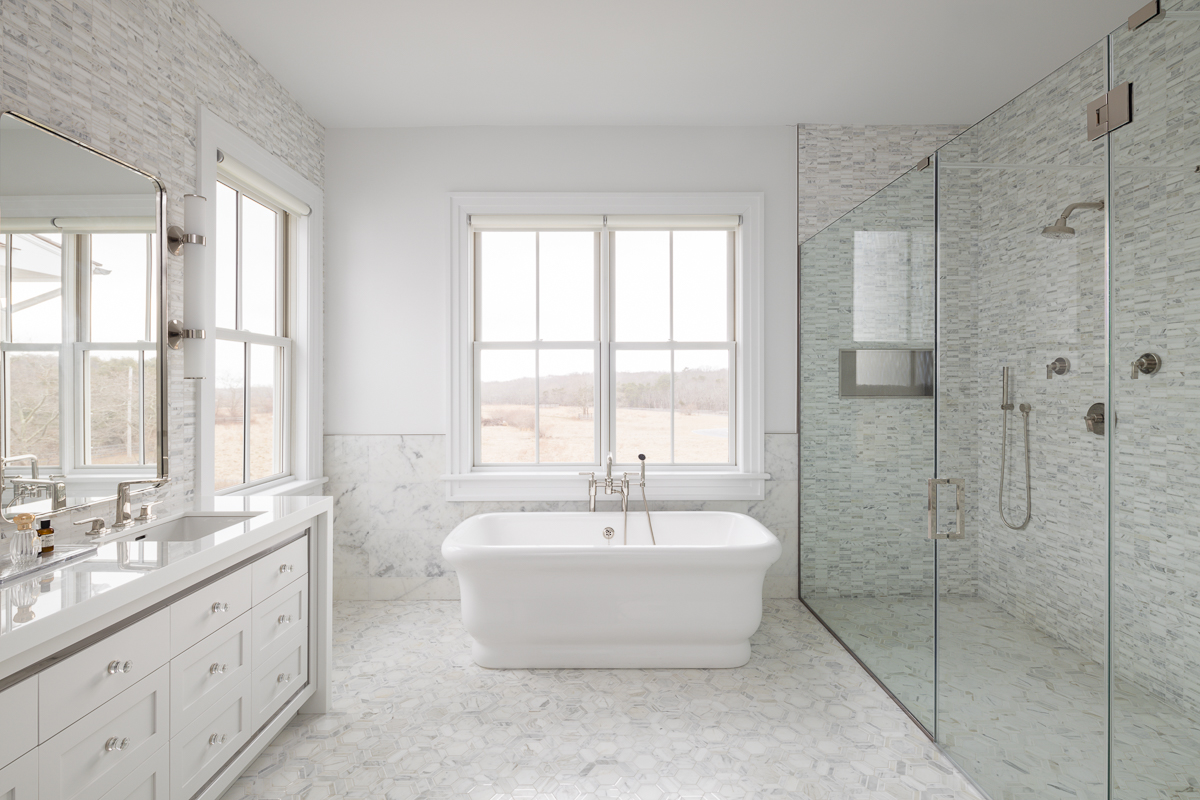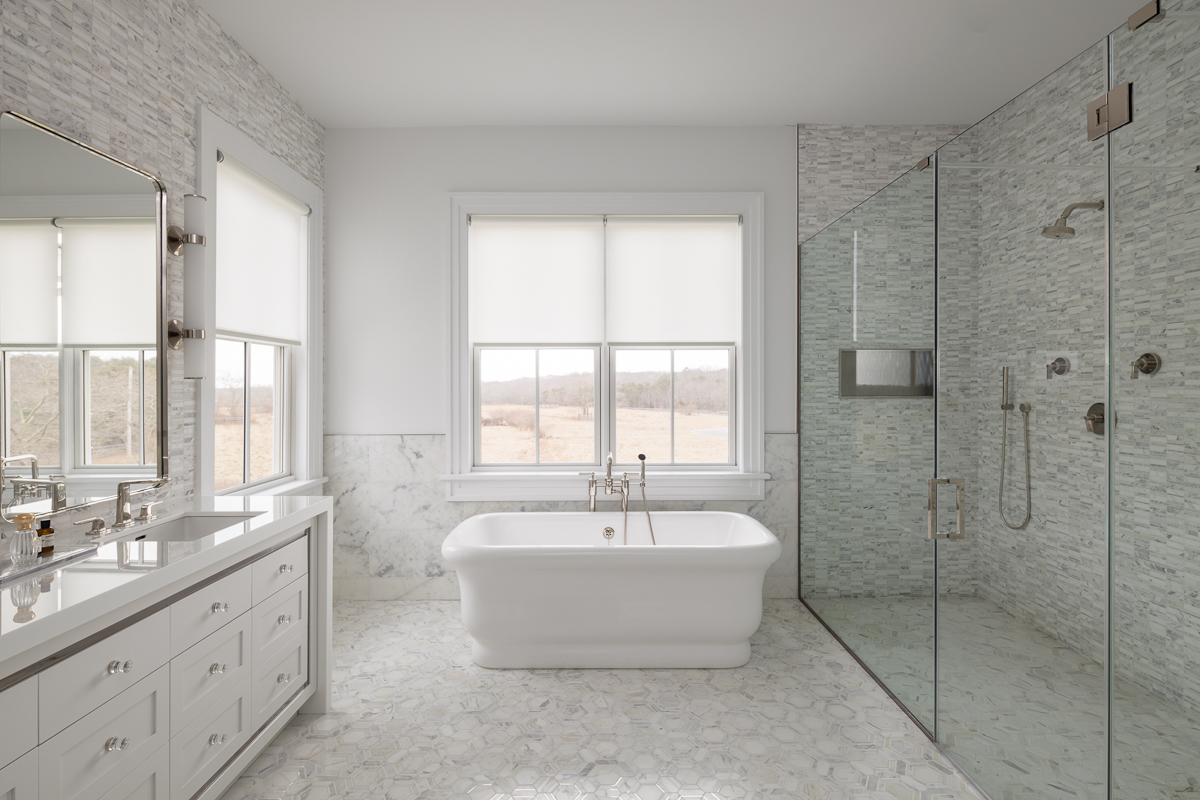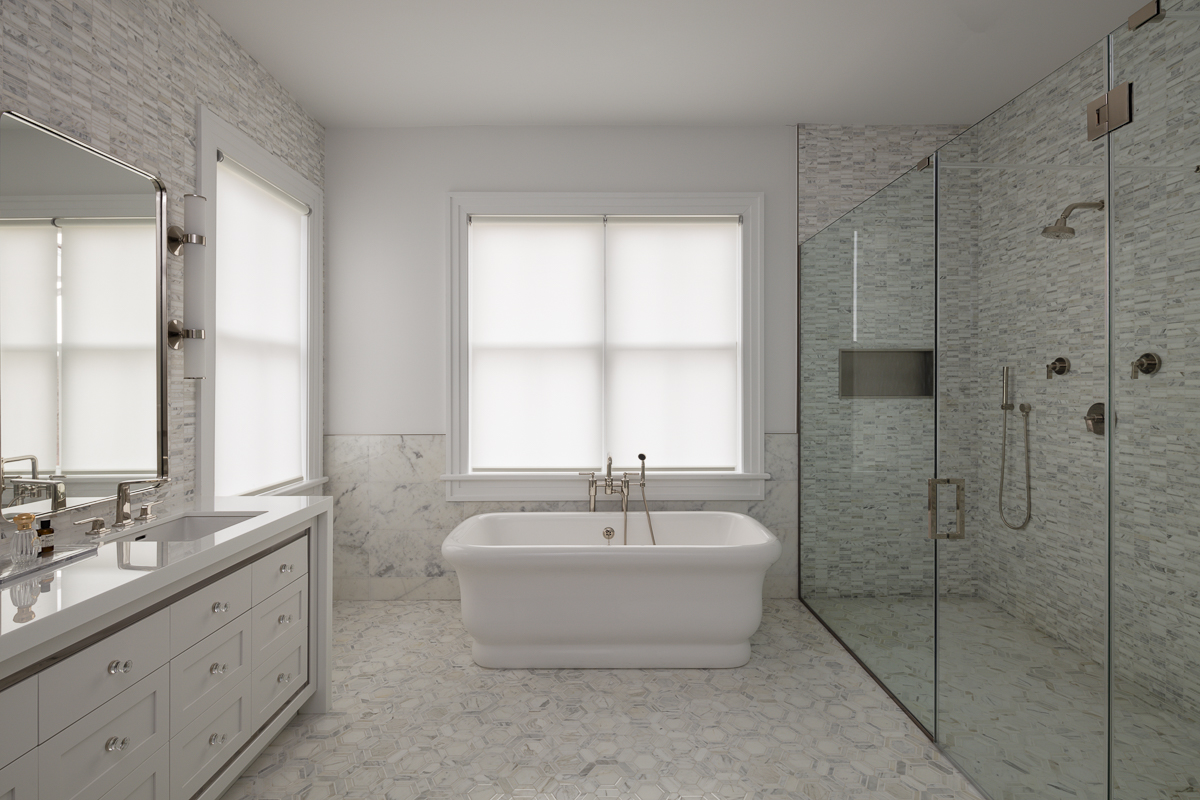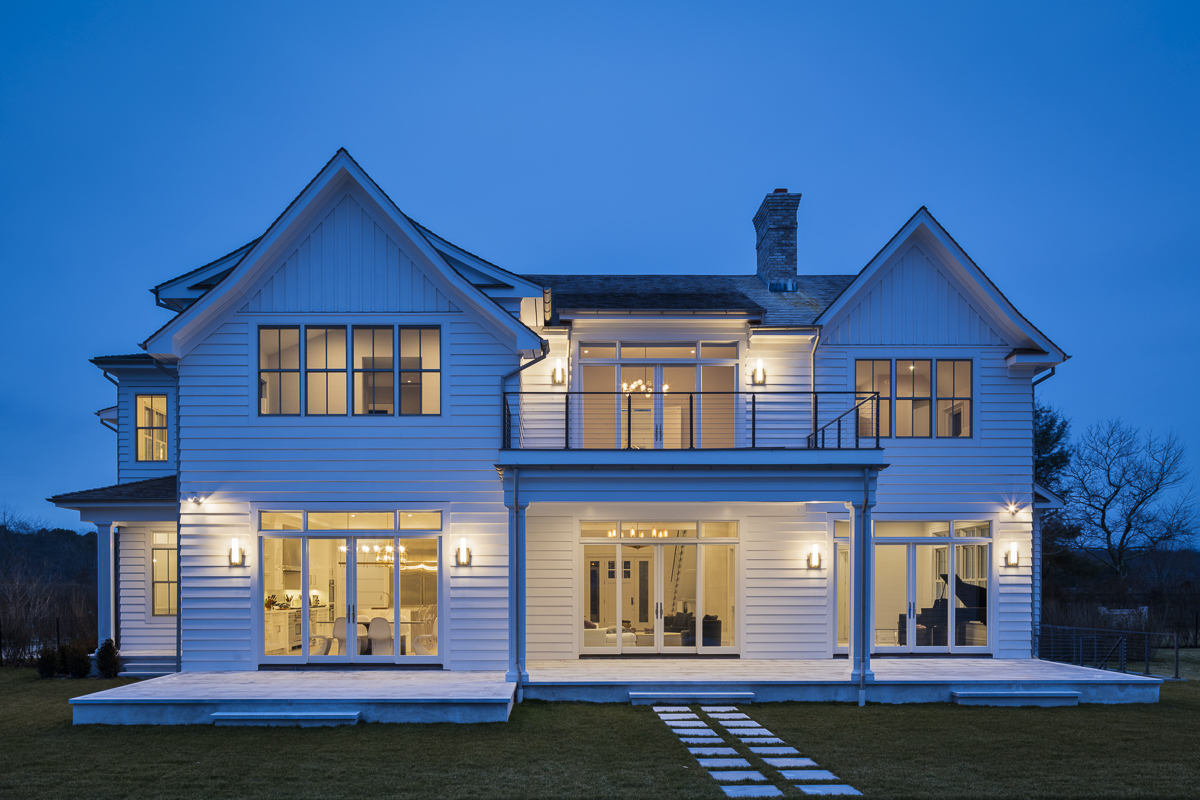 Learn more about R Series