Modern Office for BIG Ideas
In 2018, Bjarke Ingels Group (BIG) relocated its New York office from Manhattan to Brooklyn. The multinational architecture firm, which has studios in New York, Copenhagen, and London, simply needed more room to collaborate. They found that and more in Brooklyn's vibrant DUMBO neighborhood.
Located at 45 Main Street, BIG's 50,000 square-foot office occupies the entire ninth floor of a 12-story building built in 1912. The renovated space, which has been featured by AD Pro, DeZeen, and others, is exceptionally modern—an open concept that maximizes daylight with glass-walled conference rooms and unobstructed windows. By eliminating walls and installing motorized solar shades, the BIG team is able to take full advantage of their Brooklyn Bridge view without sacrificing building performance.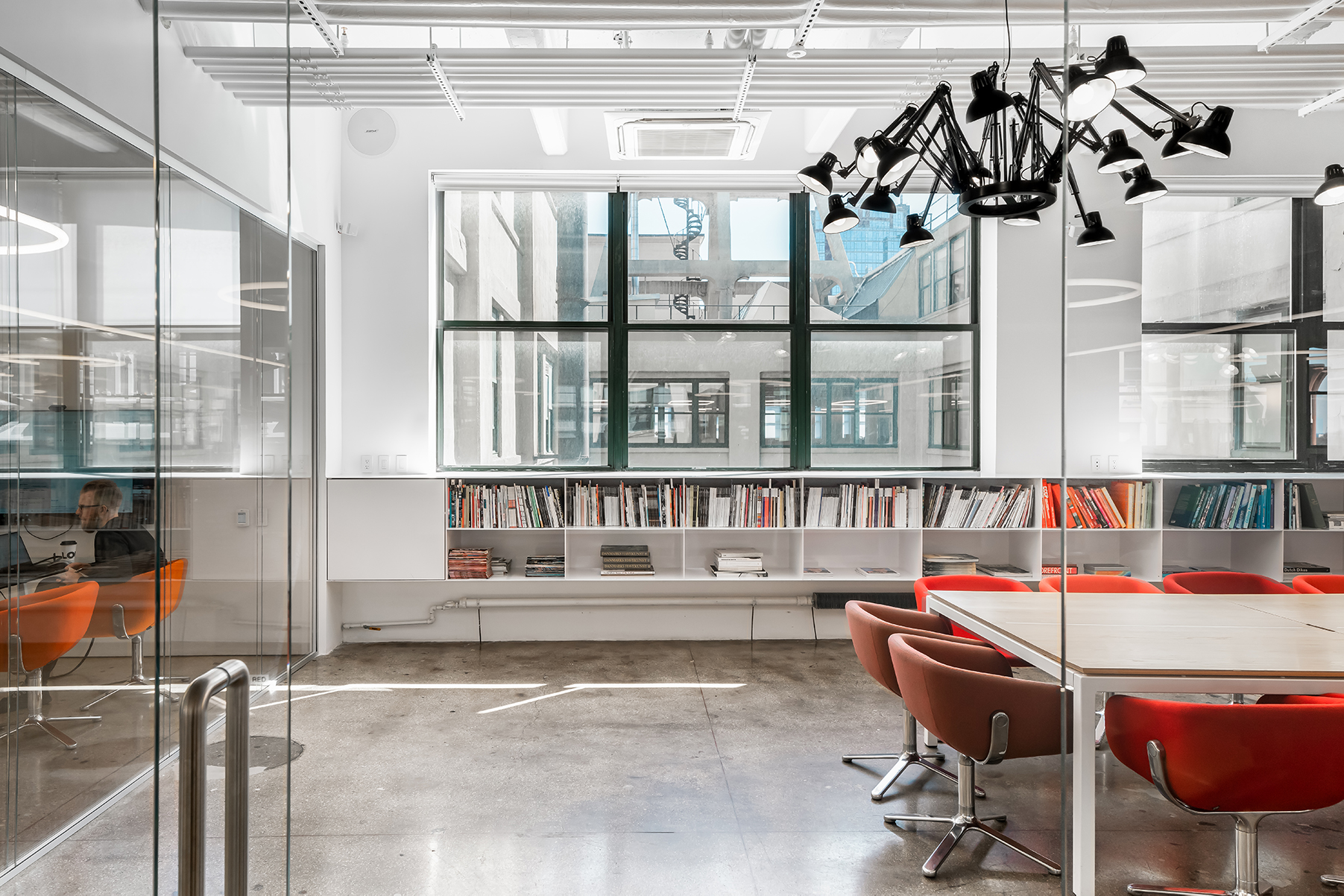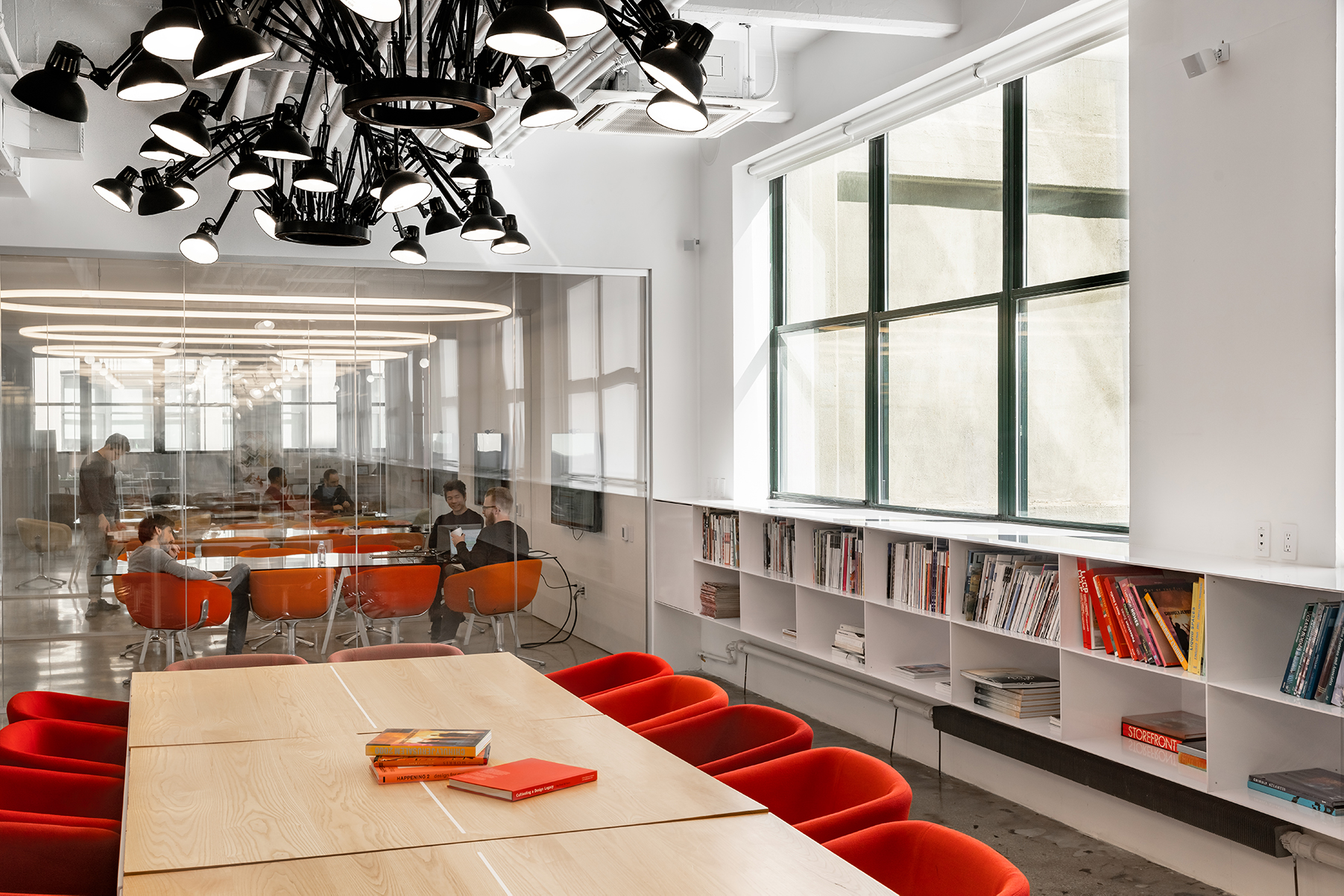 Repetition of furnishings, fixtures, and treatments creates continuity throughout the space (furnishings and lighting by KiBiSi and motorized window shades by J Geiger).
BIG's office was outfitted with a C Series Shading System—200+ shades featuring a mix of wired and battery motors. The ceilings are entirely exposed, and battery motors were an easy way to avoid building out hiding places for wiring. In terms of aesthetic and basic functionality, the two power options are nearly identical. Both motor types are linked to keypads, since it would be easy to misplace remotes in an office this large. To simplify control, 4-8 shades were linked to each keypad.
Light-filtering solar fabric was applied to most windows. Where additional light control was needed for presentations, dual shades were installed (solar shades over room darkening shades).