Afloat in Naples
10,300 square feet, 30-foot ceilings, floor-to-ceiling windows, a 50-foot lap pool, a 3,500-square-foot deck.... And it gets even better. This Naples home "floats" over it's own private lake.
Supported by more than 280 pilings, the house is engineered to cantilever over the lake's edge. This feat of modern architecture is the brainchild of Architecture Artistica's Gerald Yurk. Old Naples Builder brought Yurk's creative vision to life, and Lime Decor elevated the design with contemporary interior finishes, vibrant art, sleek furnishings, and, of course, Simply Modern window shades by J Geiger.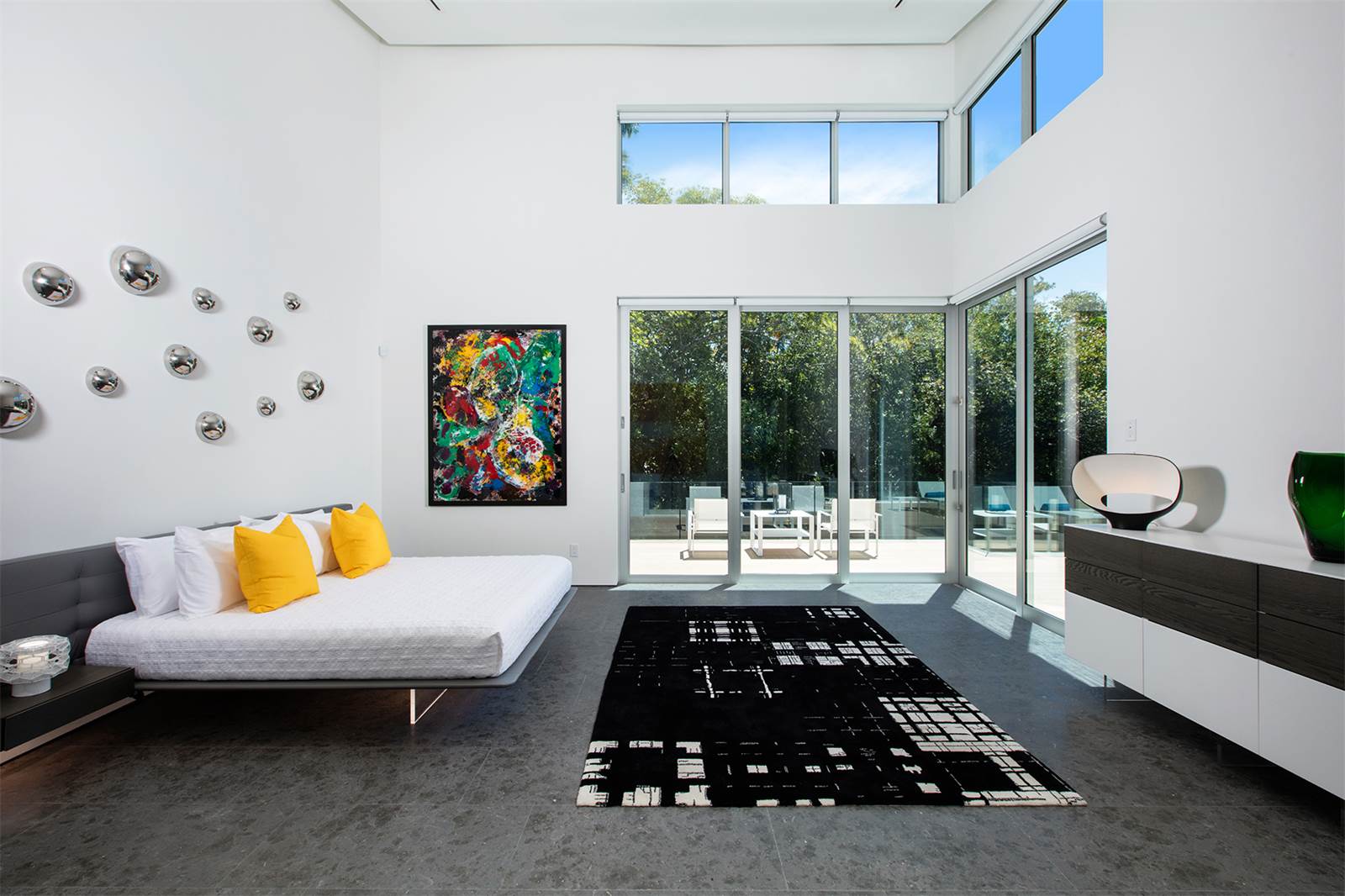 The R Series system was an ideal fit for 180 square feet of lake-facing, floor-to-ceiling windows. It accentuates the linear architecture of the home by breaking on mullions (the vertical elements that separate window panes). The fascia-free system was outfitted with bright white, translucent shades that offer privacy without blocking natural light.
Learn more about R Series