Thoughtfully Designed. Expertly installed.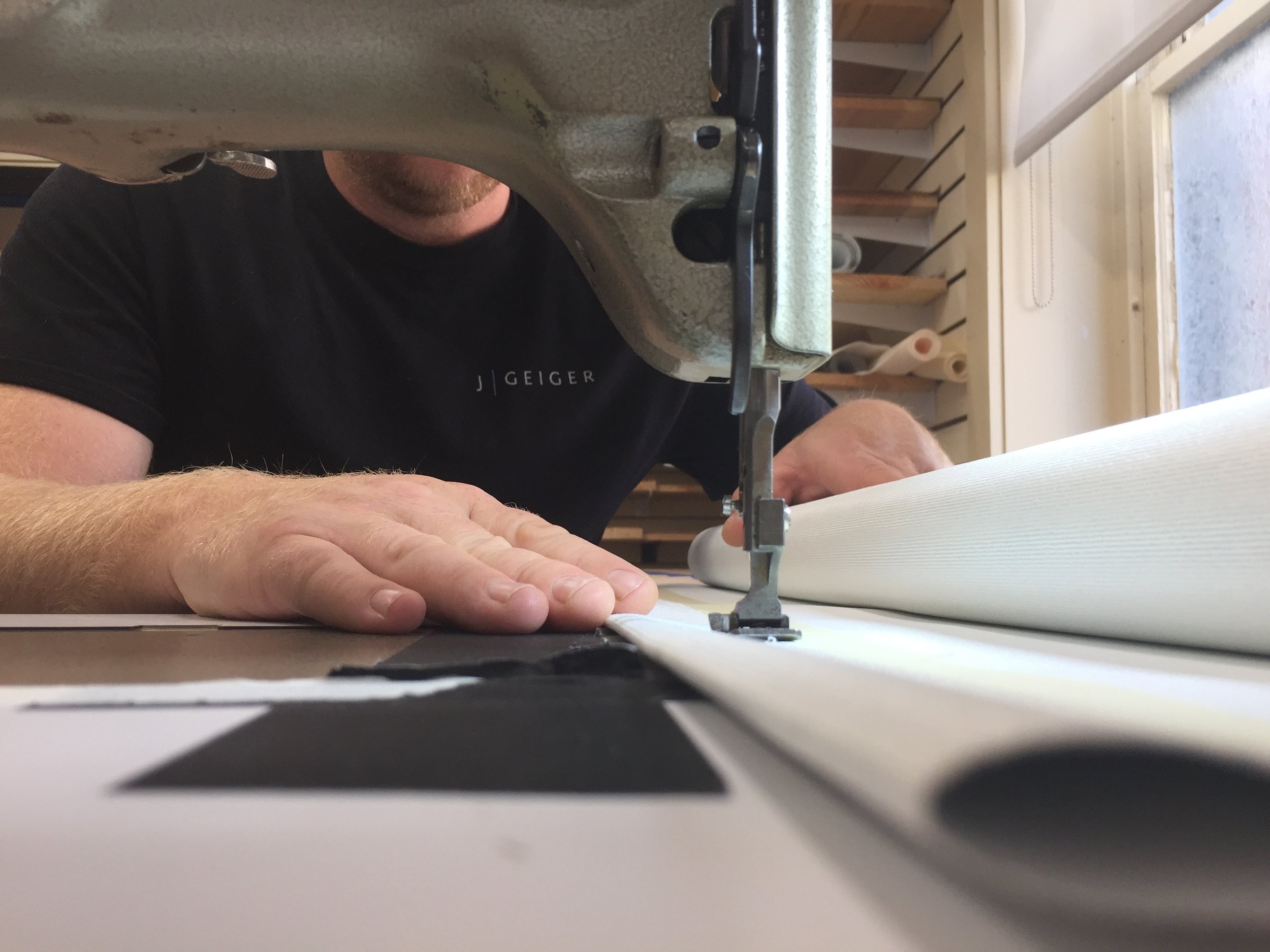 All of our shading systems are thoughtfully designed, custom made, and expertly installed to ensure a superior look.
All projects begin with a complimentary design consultation. A knowledgeable representative will walk you through various system options, including:
Hardware configuration

Power options

Control options and/or automation system integration

Shade fabric options
When the initial meeting is complete, your representative will prepare a proposal that is tailored to your space and personal preferences. That proposal can be edited accordingly if you wish to alter the design.
Manufacturing & Installation
---
Most window treatments (even custom made shades) are prefabricated off-site according to estimates. J Geiger shading systems are built on-site with the same level of care that you would expect from a trim carpenter or custom cabinet maker. As such, we've developed a proprietary two-part installation process to ensure an exact fit.
Part 1: Hardware Installation

Our installation process is unique in that all hardware is installed before shades are manufactured. This usually occurs during the trim phase of construction, but the same process applies for retrofit projects.

An installer or team of installers will mount brackets and cut shade tubes on site during the initial install visit.

Once hardware is installed, exact measurements are taken for shade dimensions.

By installing brackets, tubes and motors early, we can ensure an accurate fit and proactively test functionality.

Shade Manufacturing

All window shades are cut, sewn, and packaged at our manufacturing facility in Charleston, SC.

Window shade dimensions are derived from exact measurements (the actual tube size installed during the first install visit). We never use estimates.

Shades are custom made after all tubes and brackets are in place, and shade manufacturing usually takes 4-6 weeks from the initial install visit.

Part 2: Shade Installation

Shades are installed into an already working system during the second visit.

An installer will program your system and test controls.

Your local team will be available to you after installation if questions arise.
Schedule a consultation to get started