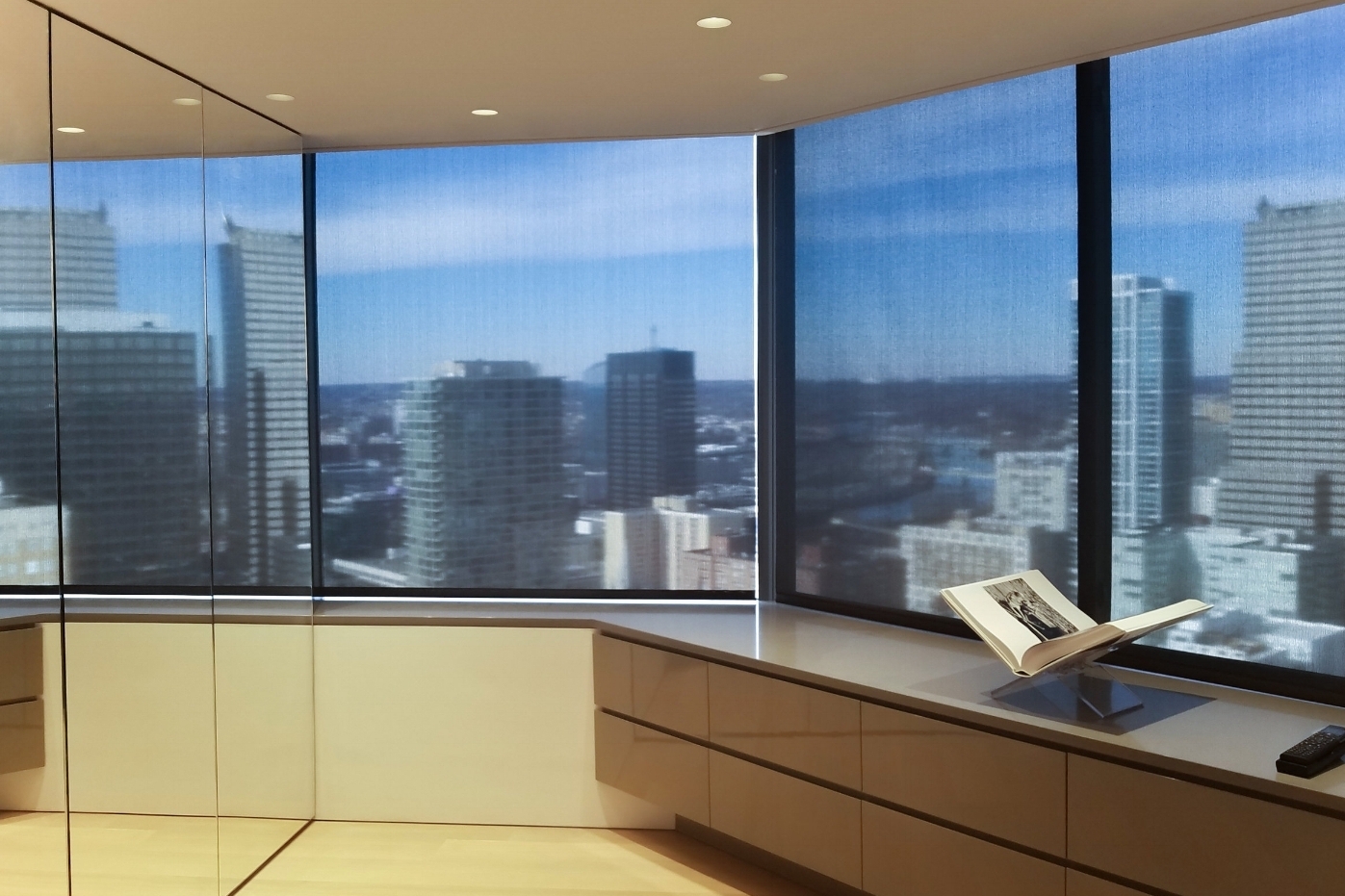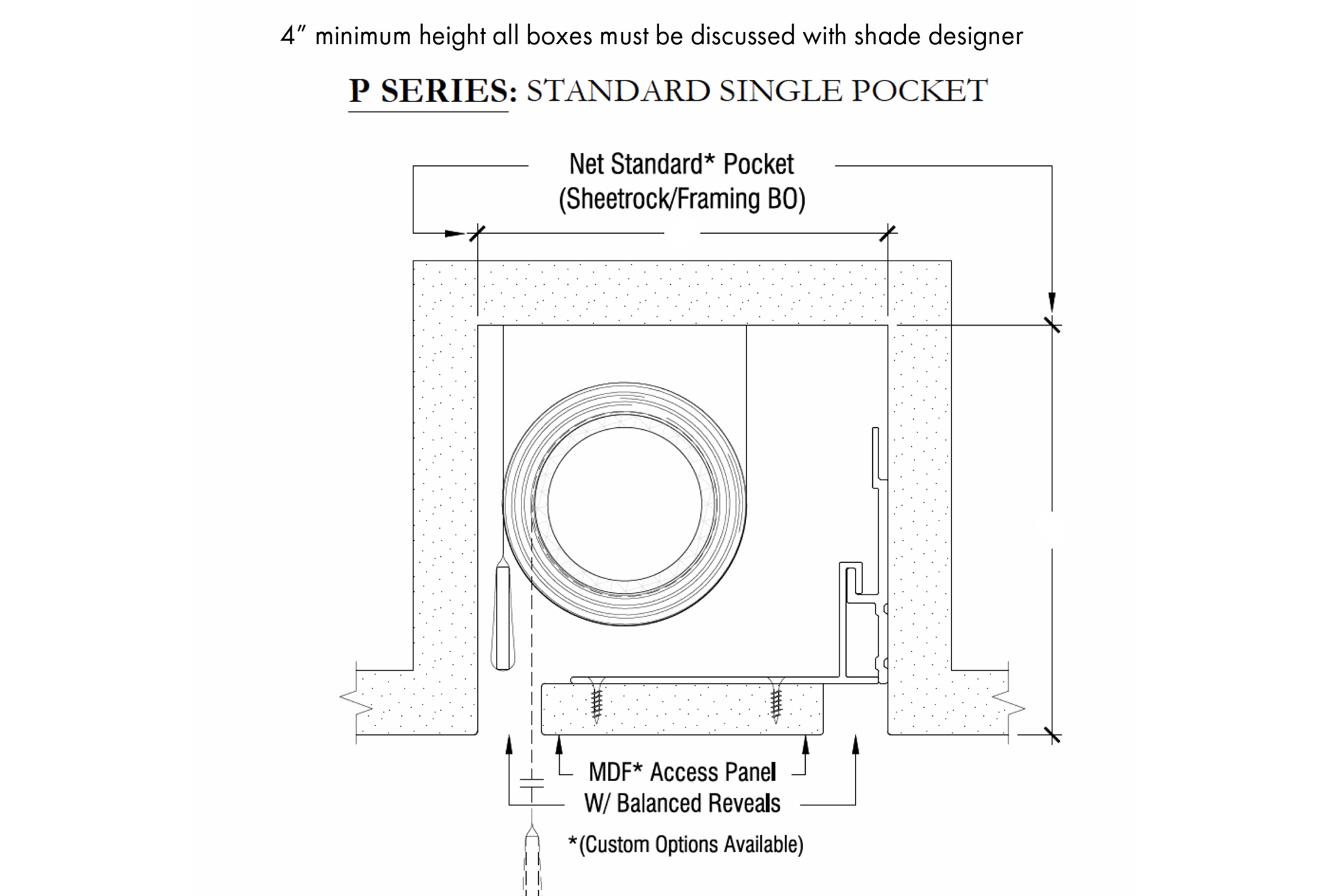 J Geiger is renowned for exposed shading systems in which the shade roll is completely visible, but pocket shading systems are available to clients who prefer an enclosed look.
Patented floating pocket cover minimizes visual discrepancies between the shade pocket and ceiling by embracing gaps as a design element.

Floating pocket cover enables additional functionality. Two openings leave room for multiple shade rolls (one sheer and one blackout) if privacy options are desired.
J Geiger shades are handcrafted in Charleston, SC. Each shade is tailored to unique project specifications, and fabric can be special ordered to suit your personal aesthetic and privacy preferences.
Schedule a COmplimentary CONSULTATION to Learn more