Exterior shades & Screens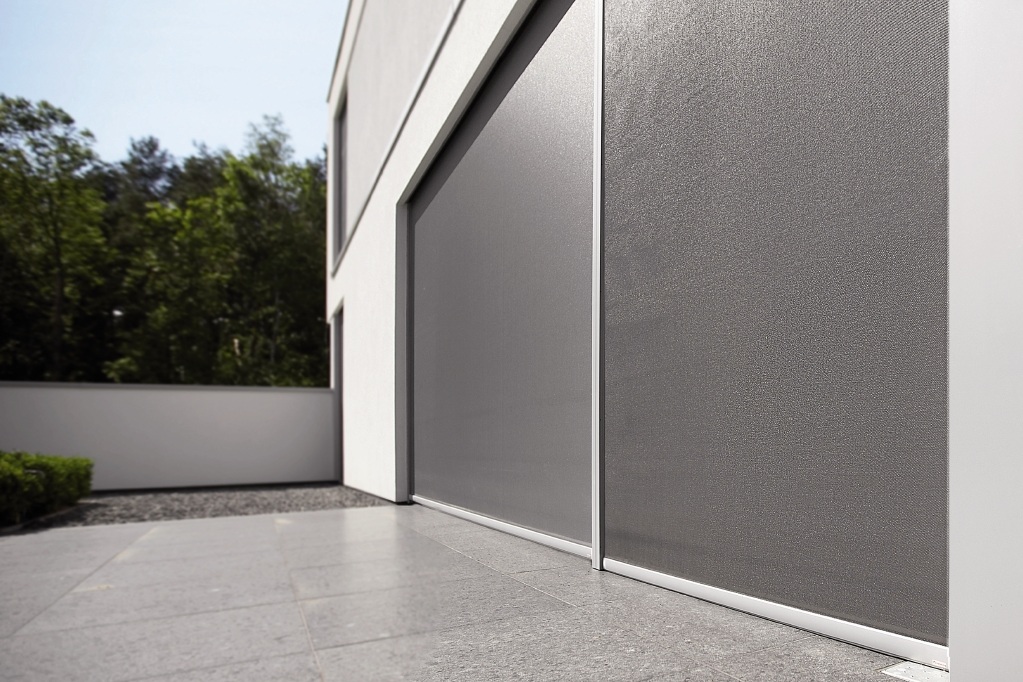 J Geiger offers UV-blocking shades and screens that can be installed on the outside of a building's glazing system to improve efficiencies or in an outdoor living space to maximize comfort.
Exterior Shades & Bug Screens
---
Applications:
Outdoor Living - Block UV rays, wind, and insects. Exterior shades can withstand 75 MPH winds and can open/close without issue in winds up to 34 MPH.

Facade - Improve energy efficiencies and building occupant comfort with UV blocking fabrics that minimize solar heat gain and glare.
Mounting Options:
Surface mount - Hardware concealed/header box visible

Recessed - Hardware concealed/flush mount header box concealed
Dimensions:
Standard surface mount - up to 157.5" W x 106.25" H or 118" W x 138" H

Standard recessed mount - up to 177" W x 138" H

Extended sizes available - up to 236.25" W x 133.75" H or 126" W x 236" H
Exterior Skylight Shades & Roof Covers
---
J Geiger offers motorized exterior tension shade systems that are suitable for skylights, angled windows and roofs. Systems feature concealed zip tracks for smooth and secure operation. Shades can withstand winds up to 75 mph.
Mounting Options:
Surface Mount - Frame mounted to exterior surface.

Meet in the Middle - Two flush, standard or surface mount tension shades can be installed together. Meeting in the middle doubles shade projection (up to 320").

Interior Skylight Applications - Learn more.
Dimensions:
Up to 160" wide x 120" projection with compact head box (3.94 x 4.14")

Up to 72" wide x 160" projection with larger head box (6.10" x 5.91")
Exterior Shading Systems Available in select markets. Contact us to learn more.